 Fall In Love With Your Smile: Best Orthodontist in Dubai & Sharjah
Don't shy away from smiling and laughing because of your teeth. Your journey to a happy and healthy smile starts here! With the latest treatments and patient-centric approaches, Dr. Urmi, among the best orthodontists in Dubai, provides you with the best dental care possible. Now is the time to embrace the smile that you have been holding back. Do not let your dental concerns rob you of your joyous moments; use clear aligners in Dubai for effective results.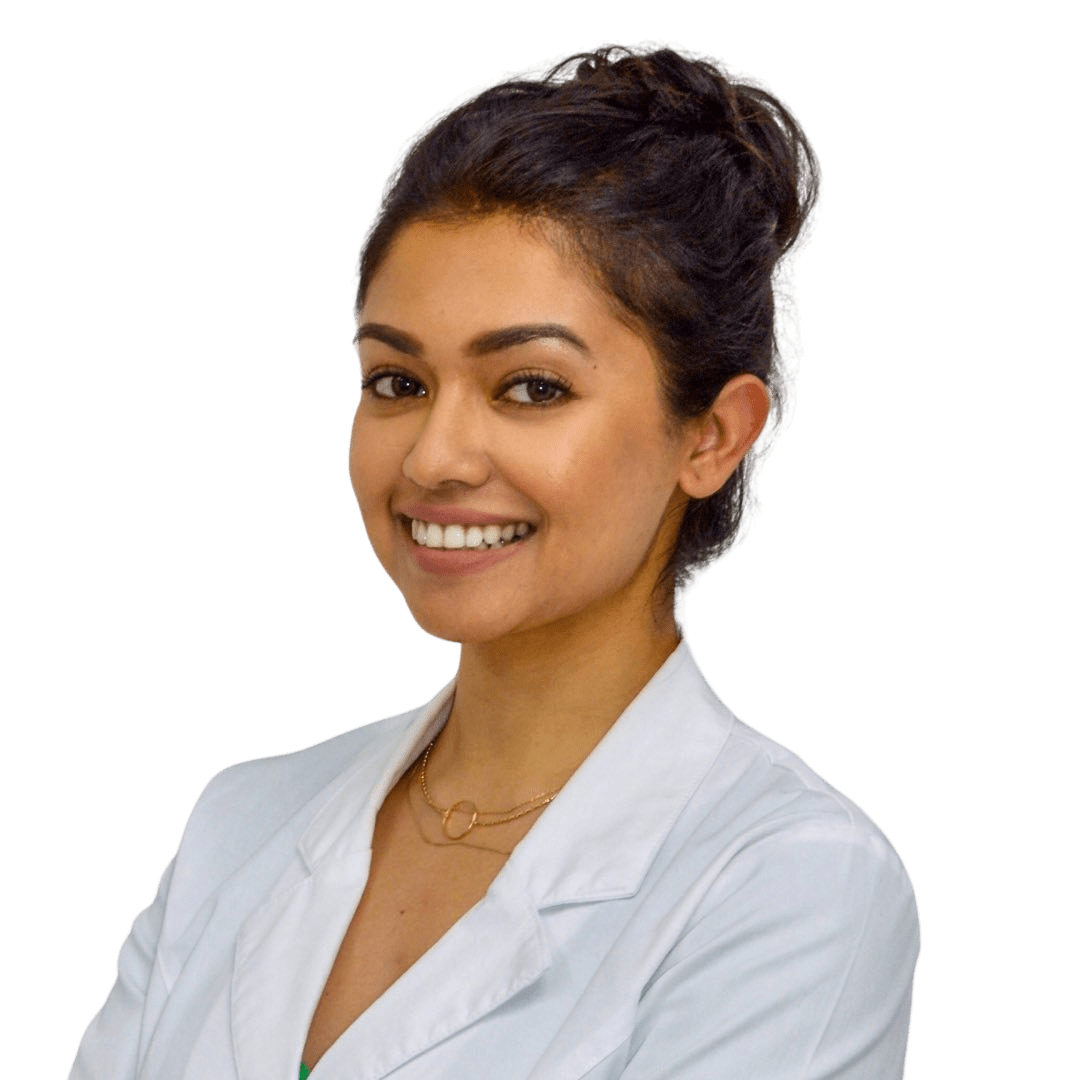 A Sneak Peek Into What We Offer
Incognito lingual braces
Hidden behind the teeth, these are the best braces to invest in Dubai while keeping your orthodontic treatment a secret. Lingual braces in Dubai or wherever you reside are ideal for people who value privacy in their orthodontic journey.
Clear aligners / Invisalign
Get straightened teeth with transparent, easy-to-wear Invisalign aligners in Dubai without affecting your aesthetics whilst maintaining good oral hygiene. Clear aligners in Dubai and beyond are the perfect choice for discreet orthodontics. Their flexibility facilitates proper cleaning, leading to a beautiful smile without the conventional braces look.
Self-ligating braces
The braces have individual brackets to hold the archwire in position to avoid movement, leading to better results. On the plus side, these braces reduce friction; therefore, there is no need to frequently visit your orthodontist in Dubai (for Dubai residents) for adjustments. These kinds of dental braces in Dubai and other places offer efficient, accurate, and quicker tooth movement.
A Step Towards Healthy Teeth, Beautiful Smile, And A Healthy You
Are you one of those who ignore their teeth health? Well, you must stop immediately.
We need nutrition to lead a healthy life. And it is only via our teeth that we get the required nutrition into our body. Poor dental health and alignment can cause many health problems and unappreciated face structures. This, in turn, affects our confidence, adding stress and affecting our mental health and our social standing and skills.
A radiant smile is often a sign of one's inner health and wealth. Orthodontists in Sharjah and beyond often advise people to take care of their dental issues because ignoring them can lead to complications of gum diseases. Early detection and treatments for straightened smiles using Invisalign braces in Dubai can prevent severe diseases. A regular check with our professional orthodontist in Dubai can help in identifying underlying issues like cavities as well. Furthermore, at our dental clinic, you will experience good dental practices with treatments like Invisalign. Utilising our quality dental braces offered in Dubai can save you from the ordeal of painful procedures in the future. Investing in your dental health today will lead to a better and healthier future.
Ceramic braces, also known as Clear braces or Invisalign braces, in Sharjah and beyond are tooth-colored braces that aid in straightening teeth. These braces are less visible than conventional ones.
Facial and Jaw Development
We provide professionally assisted facial and jaw development services using premium orthopaedic devices for the best results. Our treatments are tailored for each individual to ensure optimal growth patterns. In addition, our holistic approach harmonises your facial aesthetics with functional well-being, resulting in the foundation for lifelong smiles. Our services are more than just making corrections. We incorporate methods in our treatments that promote natural enhancement and symmetry, addressing current concerns along with the prevention of future complications. So, trust in our expertise for a balanced, radiant face that aligns with your unique identity.
Choose The Services That Suit You The Best
Here are listed the best plans that you can avail for yourself from us. Book yours today!
Interceptive Orthodontics Treatment for Children
Interceptive orthodontic treatment or two-phase orthodontic treatment starts at an early age to direct children's teeth and jaw to grow and develop in a better position. And if you do not want your child to get embarrassed by those big traditional braces, you can invest in invisible braces available in Dubai and worldwide.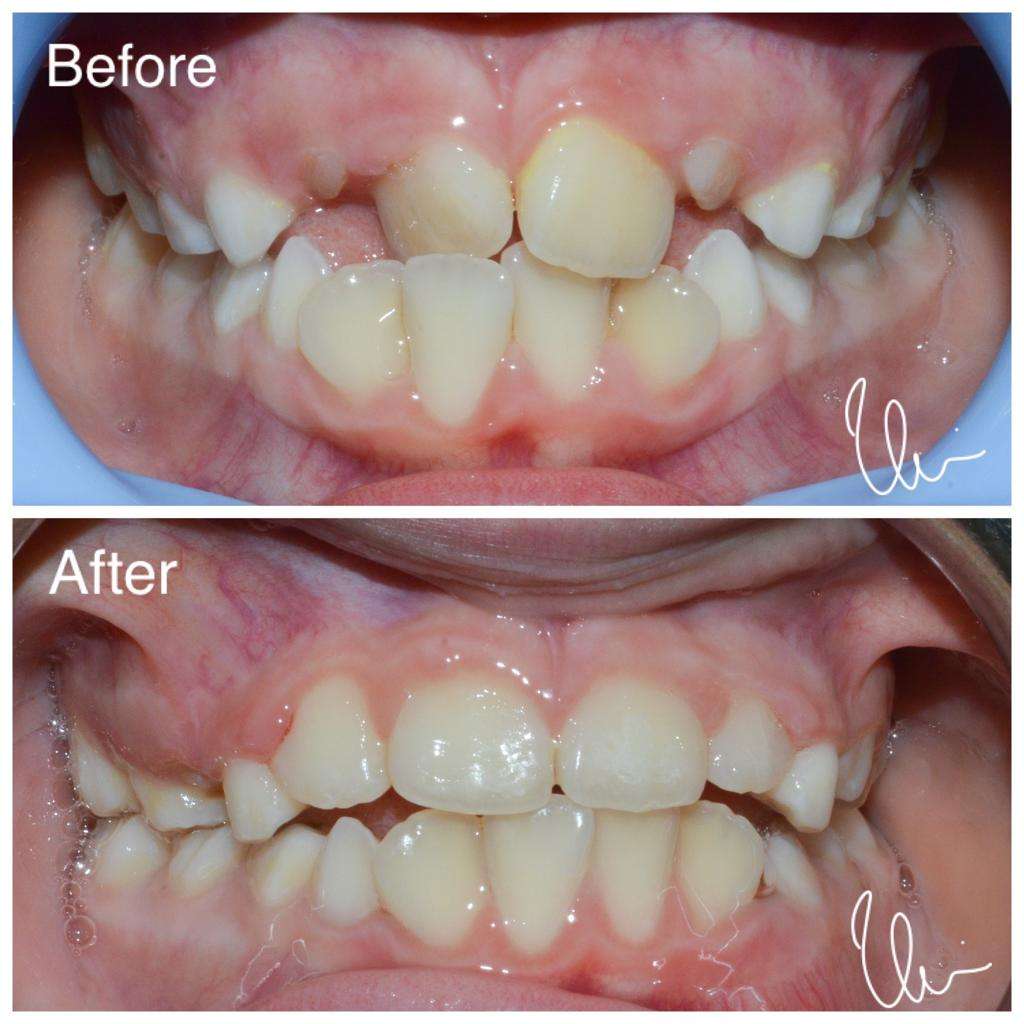 Children's tooth alignment is manipulated when they have most of their primary teeth and also some permanent teeth.
Functional Orthopaedic Treatment
Functional orthopaedic treatment is provided using appliances that harness the natural forces of facial and oral muscles to teeth and bone in a predetermined direction to allow favourable growth.
These appliances are customised to your child's needs to achieve the best results, all under Dr. Urmi's supervision and care. You can get your customised Invisalign available in Sharjah and every other place without any hectic processes.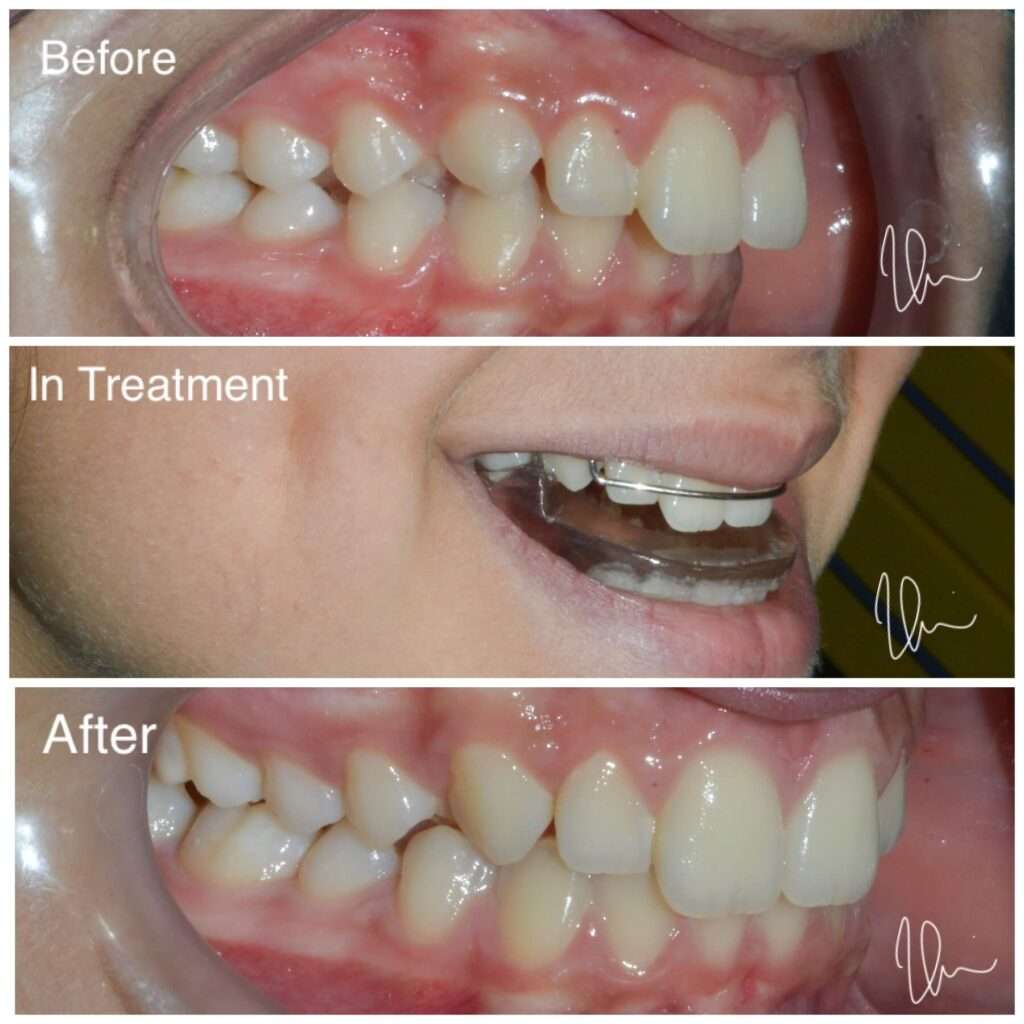 Incognito Teeth Straightening
Incognito Lingual Braces To Hide Your Development
One of the best ways to get your teeth aligned secretly is to opt for incognito lingual braces.
Here, customised gold brackets are fixed behind the teeth that are smooth and low profile for maximum comfort and hide the treatment from the world as well. As the incognito lingual braces offered in Dubai and everywhere else are tailored to each patient's different dental structure, they offer a precise and efficient approach to orthodontic correction. Moreover, with advancements in lingual and Invisalign braces, patients can easily maintain their oral hygiene despite having braces.